Erminio Putignano
Founding Partner, Managing Director and Chief Strategy Officer
Erminio's career has spanned three continents and a breadth of disciplines – from brand consulting to advertising, from user experience to academia – earning him a unique fluency and versatility in building brands.
Over the last 20 years he has held senior management and strategy positions at Sapient, McCann, FutureBrand and PUSH, which he co-founded in 2013. Here he plays the two-fold role of managing director and chief strategy officer.
A creative thinker and a perfectionist at heart, Erminio approaches brands as the nexus between cultural studies, customer insights and hard-edged business pragmatism.
Erminio has been a lecturer with Bocconi University and the Istituto Europeo di Design in Milan, and an adjunct professor at RMIT University in Melbourne.
In his spare time he teaches Italian to his two daughters and dreams of becoming a professional tailor. Or a cartoonist. Or a potter. Or maybe a gardener.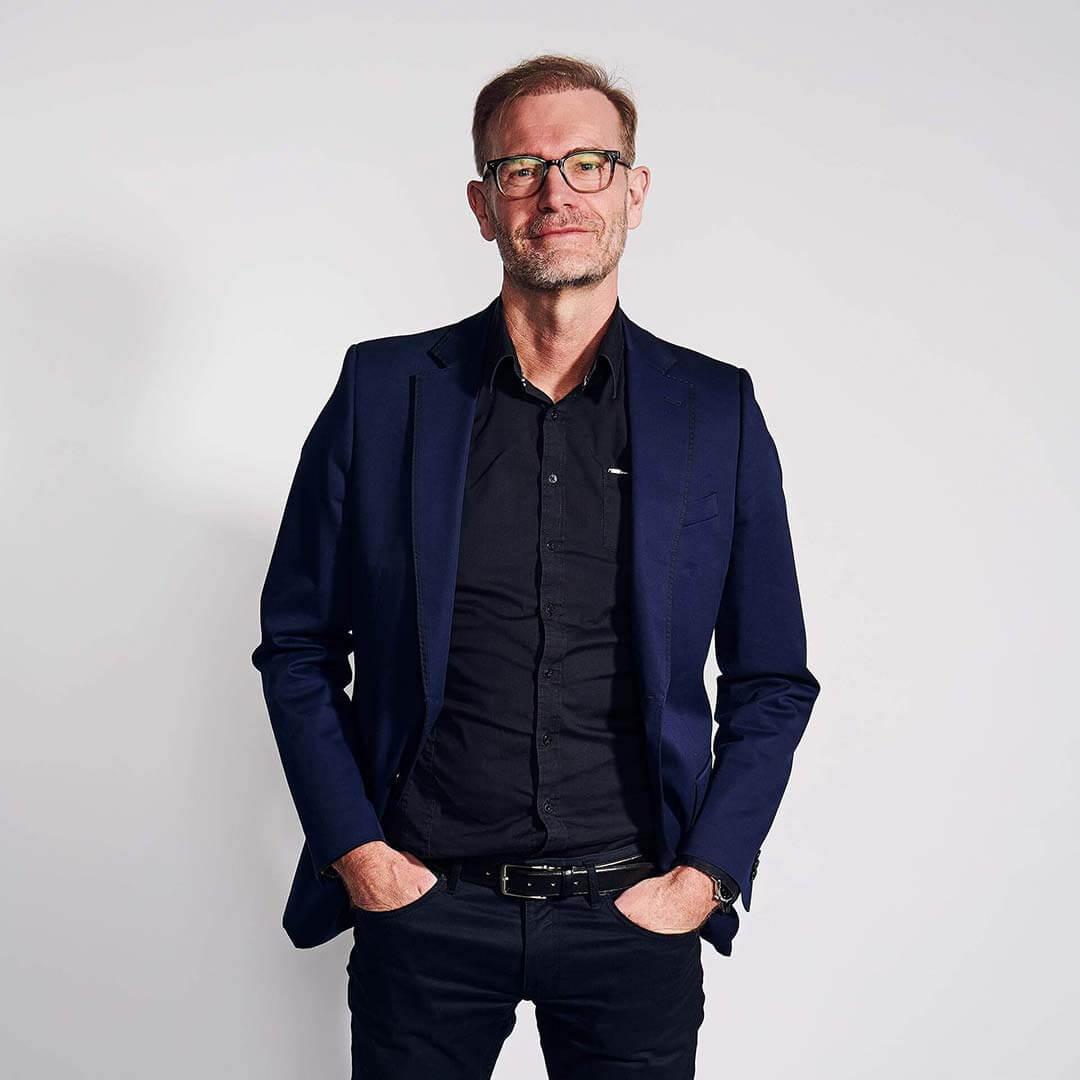 Ken Shadbolt
Founding Partner, Executive Creative Director
Ken may be the only creative director in the world to have put himself through university with money earned from training as an infantry soldier.
For more than two decades, he has led design teams across Australia and the Asia Pacific region. He has translated brand strategies into distinctive creative platforms for some of Australia's highest profile brands.
Prior to PUSH, Ken was Executive Creative Director of FutureBrand Australia. He has also held design advisory roles at private and government agencies.
His rebrand of Fiji Airways received the coveted Rebrand 100 'Best of' Global Award, and his Sydney 2000 Olympic Games brand identity was included as one of the 'Top 10 Australian logos of all time'.
Ken's gift for distilling powerful ideas into simple, elegant expressions, and his belief in making the most from any opportunity, give those he works with the confidence to pursue bold creative solutions to the most ambitious business challenges.
Rachel Terkelsen
Senior Design Director
Rachel brings to PUSH a passion for intelligent ideas, a personable working style, and an obsessive lunchtime running routine.
Part of PUSH from day one, as Senior Design Director she's helped develop our team of clever creatives delivering incisive visual and verbal identities.
Her deeply thoughtful approach to creativity won multiple awards in reframing the Australian Catholic University's values to resonate with prospective students from all backgrounds. For PUSH's rebrand of Perth Airport, Rachel was honoured and humbled to collaborate with a number of Indigenous and non-Indigenous artists from across Western Australia, to share their stories and convey a greater sense of place within the new Perth Airport brand.
Prior to PUSH, she spent eight years at FutureBrand, five at Interbrand, and founded her own practice, Terkelsen Design, where she worked with both established and start-up brands.
Rachel has lectured at Swinburne University, had her writing published in Desktop Magazine and, in 2018, judged the AGDA Design Awards.
For over 20 years she has put her obsessiveness to good use, rejecting mediocrity and pursuing higher creative standards for her clients.
Jean O'Sullivan
Senior Designer
When Jean made the connection between the way she approaches the challenges of being a new mum and the way she approaches a brief, she realised her strength as a designer – she's a problem solver.
Her process is one of rigorous questioning and thoughtful contemplation of the answers. And it's served her well, from her beginnings at Brand Union in Dublin, to her work here in Australia for the likes of Telstra, Suncorp, City of Sydney and Cancer Council Australia.
As a senior designer at PUSH, Jean has made significant contributions to many of our projects, especially the CareSuper rebrand. Her attention to detail was vital in developing and implementing the new visual identity system.
Whether she's grappling with how to be a great role model for her son, or how to shift perceptions of a brand, Jean knows how to find solutions.
Rob Chivers
Design Director
Over the last 15 years Rob has worked with some of the leading brand consultancies and design studios in Australia, Ireland and Northern Ireland.
His experience, layered thinking and meticulous attention to detail make him invaluable during the development and implementation of extensive branding programs.
Rob cut his teeth at DesignWorks Dublin where he was lead designer on Tourism Ireland and rebranded the National Standards Authority of Ireland – the largest identity project in the country at the time.
At Interbrand Melbourne, he led major projects for Australia Post, Medibank and Yellow Pages.
And here at PUSH, he's central to many of our rebranding projects. He guides design teams through the intricacies of applying brand assets, and trains marketing departments on how to bring their new brand to life.
But before any of that, you'll find Rob in discovery mode, searching for those breakthrough ideas that bring logic and structure to even the most complex branding challenges.
Patrice Liem
Senior Designer
Born in Jakarta to parents of Chinese descent, Patrice moved to Australia in 2003 to study design, and earned himself a Bachelor of Communication Design (Honours) from RMIT University.
Prior to PUSH, he was a go-to freelancer within the Melbourne design community. At FutureBrand he worked on Tahiti Tourisme, and at Interbrand he created the now iconic Melbourne Theatre Company logo.
At PUSH, Patrice's singular graphic sensibility was fundamental in the development of Perth Airport's striking new visual identity. He has also helped formulate detailed brand identity systems for HCF and ACU, ensuring ongoing consistency across all communications.
Patrice's deep immersion in popular culture is inextricably linked to his passion for design. He's inspired by movie poster art, in particular Olly Moss' reimagined posters of classic movies, and by the music world, having spent years playing drums and performing with various bands.
His sneaker obsession also feeds into his design aesthetic. Patrice has a collection so extensive he could wear a different pair to the office every day for four months.
Our core team includes strategists, researchers, designers, writers, and project managers. It draws on a network of senior collaborators who add specialist know-how. Here are some of the people making PUSH a true collective.
Britt Rigoni
Group Account Director
Britt grew up on a 202-acre farm in Mudgegonga, northeastern Victoria, which explains her down-to-earth personality and get-stuff-done attitude.
She began her career in account management at Mojo Partners working on L'Oréal and helped launch Garnier into the Australian market. In 2004, Britt's reputation for building great client relationships saw her headhunted by SEE Life Differently to work on NAB's sponsorship of the 2006 Commonwealth Games. Then, while at Cowan Design, she rose rapidly from Account Director to Group Account Director and was later posted to Vietnam as Business Director of the agency's Ho Chi Minh City office.
Britt was one of the first to come on board at PUSH and has been overseeing project management across all our clients ever since – with contagious energy and flawless professionalism. For her, it's all about being part of a great team and building honest relationships with clients across all levels of seniority.
If all goes to plan, one day we'll find her living on a small farm in Gippsland listening to true crime podcasts with her menagerie of rescue animals.
Nicole Tam
Senior Account Manager
Nicole is one to watch. After spending two years in the UK working for online retailer ASOS, she's been a key part of our account management team since joining PUSH in 2018.
Over this time, she has been instrumental in developing and implementing a large number of project deliverables across multiple channels, for clients spanning industries from education to insurance, finance to aviation, healthcare and more.
Nicole has a Bachelor of Business (Marketing) and a minor in Media and Communications. But more than that, she has people skills. She's able to put colleagues and clients at ease and build trusting relationships.
Having already travelled to over 30 countries, she has a keen interest in the cultural nuances that affect global brands, and the societal and environmental impacts of consumer behaviour.
In Nicole, we have someone who's all over the detail, and contemplating the big picture at the same time.
Ron Ferdinands
Strategy Director
Ron believes great strategy is a blend of the analytical and the creative. And he has groundings in both.
He started his career as a solicitor at Herbert Smith Freehills, and ran the commercial and digital departments of Adshel. He then joined FutureBrand as a brand strategist and held senior management roles in strategy at the Dentsu Aegis Network and McCann Worldgroup.
Wanting to pursue the kind of work he feels makes a difference, Ron founded his own consultancy to advise clients about transformative growth.
At PUSH, Ron has been working on a wide range of clients and sectors – from education to pet food, real estate and health insurance.
He approaches his work with equal measures of curiosity and skepticism, and prefers working with clients rather than hanging a 'Do Not Disturb' sign on his door.
He has a double degree with First Class Honours in Science and Law from Monash University, and an MBA from Melbourne Business School.
Shinhea Kim
Senior Designer
Shinhea once had a client who asked his fortuneteller if he should approve the colour she had recommended for his rebrand.
At that point, she could have easily returned to her original plan of becoming a Japanese language teacher (she's qualified). Thankfully, she pursued her passion for design.
After six years at FutureBrand, Shinhea is now a regular collaborator with PUSH. She has worked on CareSuper, VMCH, and extensively on Perth Airport, where she helped develop the new visual identity system and implement brand experiences in both physical and digital spaces.
Her work for Air Tahiti Nui was a finalist at the AGDA awards in 2018, and her work for Fiji Airways the winner of Rebrand 100's 'Best Of' Global award in 2014.
Shinhea has a ritual of seeking out beauty in the everyday, and it's that practice, that way of seeing things anew, that informs her design aesthetic, and enables her to present a fresh perspective for our clients.
Philip Booth
Insights Director
Dr Phil moved to Australia from the UK with a doctorate in anatomical neuropharmacology from Oxford – or put another way, a PhD in neuroscience.
Having published academic articles in the Journal of Anatomy and Journal of Neuroscience, he lent his intellect to some of Australia's best research companies and ad agencies.
Phil has worked in the strategy departments at Clemenger BBDO, Whybin TBWA and DDB, as Head of Research at Pollinate, and as Discipline Director at The Leading Edge.
At PUSH, he has applied his classic bricolage philosophy, blending and adapting a variety of qualitative and ethnographic research techniques to solve client problems across a variety of sectors – from public transport to higher education, financial services and philanthropy.
By using his idiosyncratic sense of humour to turn research settings into fun experiences, Phil gets people to drop their guard. And thanks to his fanatical obsession with what makes people tick, he's able to identify fascinating connections and insights that translate into razor-sharp strategies.
Jessica Leech
Senior Writer
With more than 550 entries added to the Oxford dictionary every quarter, Jess knows the importance of choosing the right words.
She loves helping brands find their voices to make every word count.
Jess brings to PUSH a writing style that bridges the creative and the strategic. She adores writing manifestos and name-storming. She also has the ability to create comprehensive brand voices that resonate with many audiences, even for the most complex of businesses.
Jess has more than 14 years of experience writing in agencies and in-house. She became a mama in 2015 and hasn't looked back, consulting to agencies like PUSH and directly with start-up founders.
Jess likes to think of words as little pathways to big ideas. Might explain why she writes poems in her head while she runs.
Andrew Fowler-Brown
Senior Finished Artist
You could call Andrew a digital native. Back in 1986, at the age of just 16, he was one of a small group of graphic designers learning how to use the first Macintosh computers brought into Australia – and he's been performing magic with them ever since.
Andrew spent 17 years at FutureBrand, where he rose to become Head of Artwork and Production. Since then, he has run a successful freelance business winning multiple awards along the way, and has been a close collaborator of PUSH from day one.
Throughout his career, he's worked on many high profile brands including ANZ, NAB, AFL, and Cricket Australia. And his work on the Sydney Olympic Games is legendary: in the final days of the project, after already working 24 hours straight multiple times, he worked 46 hours without a break to meet the deadline.
If you're a lawn bowler and come up against Andrew at the annual Victorian and Australian Opens where he competes, that's the kind of commitment and determination you'll be up against.
Madonna Deverson
Cultural Insights and Trends Analyst
Madonna is a distinguished researcher, strategist and reporter – who just happens to be followed by Barack Obama on Twitter.
Australian by birth, she spent ten years in the strategy departments of some of London's top advertising agencies, including six years as Head of Information for the Leo Burnett Group.
In 2007, she moved to New York and began working in investigative news research at Fox News and The New York Times. She covered the Obama election, the collapse of the global financial system, and infamous news stories including the death of Michael Jackson, and the Spitzer sex scandal.
Returning to Adland, she headed up business intelligence globally for Ogilvy & Mather before being headhunted to establish another world-class intelligence department for Deutsch in Los Angeles.
Now Madonna is back in Melbourne and is a regular collaborator at PUSH – bringing her renowned finger on the pulse, business savvy, and intellectual curiosity to the table.
Gerard Butera
Senior Writer
Before discovering advertising in the early nineties, Gerard worked as a labourer, a farmhand, a gravedigger, and a window dresser.
Those first experiences of working life and his deep belief in social justice helped shape his approach to branding and advertising. He feels a responsibility to create communications that respect consumers' time and intelligence, and to help brands be ethical advertisers and good corporate citizens.
Gerard has worked as a writer at McCann Erickson, Mojo and Leo Burnett, and as associate creative director at Samuelson Talbot & Partners and M&C Saatchi. Since 2007, he's been consulting directly to companies and NGOs as well as to ad and branding agencies.
At PUSH, he's shown his versatility by working across clients and categories, and collaborated on everything from place branding to organisational purpose projects.
By advocating for consumers from concept to copy, he's helping to build stronger, more trusted brands for our clients.
John Wymant
IT Guru
When John started working in IT, the Internet didn't exist, portable computers weighed 15 kilos, and fax machines were all the rage. That was in the eighties, and with a background in electronic engineering, John gravitated towards IT – just as personal computers were taking off.
Since then, he has witnessed and implemented IT innovations that have transformed the way companies work, from desktop publishing to fibre optics, and video services to remote access.
John's broad experience, understanding of business process, and sensible, pragmatic approach have all been vital for PUSH from day one.
The systems he has implemented here enable us to do what we do. In fact, without John, you wouldn't be reading this right now.
MASS
Digital Design
MASS aims to re-align technology with humanity's best interests. They bring this aim to life by designing beautiful, functional digital products and experiences. Their culture merges free-thinking with exacting standards – always designing with the end user in mind.
It's a powerful way of applying technology to solving human problems. And being design-led means selecting the best possible solution to each project, free of constraints and bias.
Team members bring their big agency experience to demystifying the design process and enjoy working directly with clients. Using a tool called Figma is a good example: their UI work can be viewed in a browser by anyone at any time.
MASS does its own usability testing, has a deep understanding of production, and brings the studio's group intelligence to every project.
They have brought their flexible, human-centric approach to many projects with PUSH including Netwealth, CareSuper, EstimateOne and IDP.
Pete Watman
Writer and Creative Director, Brand Voice
Pete helps complex brands make sense to busy people. Often the very people working for them. How? By teaming with strategists to bring their work to life through engaging ideas.
Brands also need a unique voice to spark a narrative in a shouty world. Pete is one of Australia's few verbal identity specialists: creating a brand's language then training brand teams and their agencies to own and speak it – in every media.
He's held creative director roles in Australia, Europe and Asia, and his work has won international awards spanning every major category. He has worked on both verbal identities and creative campaigns for a very wide range of clients with PUSH.
Pete escapes the wordy world of branding underwater. He spearfishes, captained the first ever Australian Freediving Team and can cook you a lobster at least ten ways. Back on land, he's also co-founder of a property tech start-up named SpaceBook, and a start-up human named Marlon.
GRAMM
Motion Design
GRAMM is a multi-disciplined animation and motion graphics studio that crafts wonder – the spark we feel as kids, impelling our feet to creep closer. The sensation stretching our minds to dream wilder and question what we know.
The GRAMM team is fuelled by curiosity: a sense of infinite possibility keeps them exploring, making and breaking – because ideas aren't just found, they're built.
Their work has been seen in television commercials, social media campaigns, virtual reality experiences, and motion branding solutions – often created in collaboration with PUSH.
Mike and Mali lead the team, drawing on their respective animation and design backgrounds. Combined strengths in traditional cell animation techniques and modern 2D and 3D animation formats gives GRAMM a diverse range of tools to tackle any challenge.
With a strong emphasis on animation as a craft, GRAMM is known for its creative solutions, and tailor-made approach to working on major campaigns for big brands.
Helen Osborne
Qualitative Market Researcher
Helen is a seasoned qualitative researcher who has researched just about everything from telecommunications in Portugal, to mobile gaming in Shanghai. She came home to Australia in 2015 after nearly a decade in qualitative research in London. There she led complex, multi-country projects for brands such as Vodafone, Sony PlayStation, Tesco Bank, UBS, and Barclays.
Since then, Helen has travelled extensively across Australia conducting qualitative fieldwork and satisfying her own curiosity. Endless vagabonding and conversations with strangers feed her deep interest in the economic and cultural influences changing the way Australians live, and aspire to.
Personable and creative but commercially-focused on the business issues behind a marketing challenge, Helen enjoys putting together a strong story that's honest, on point, and a joy to read and absorb.
Helen has completed the MRS Advanced Certificate in Market and Social Research Practice (UK) and holds a Bachelor of Commerce from the University of Melbourne.
Samplify
Sound Design
Samplify creates music and sound design for film, television, games, and digital media. The award-winning Melbourne based music production house also develops bespoke sonic branding for some of the world's biggest brands and events.
Their creativity draws on deep experience and sensitivity to how audio influences individuals, environments, and occasions. The Samplify team is passionate about exploring instrumentation, music diversity and sonic possibility to make everything sound fresh and on-brand.
With decades of experience in London and Melbourne, they've learned how to use music and sound design to create a memorable emotional connection between a brand and its audience. The sonic identities of Melbourne's train network, Macquarie University, AFLW, and HCF are among the many collaborations with their friends at PUSH.
When not collaborating with clients, this group of artists also love to work on personal compositions and projects. Driven by curiosity, they strive for new ways to present sounds and music people haven't heard before.
Naomi Brooker
Communications Consultant
Naomi has worked as a communications consultant for more than a decade, helping brands get their news on the pages of major newspapers, magazines and blogs, and tell their stories via online influencers, social and digital media.
Naomi has worked across a range of industries, with clients large and small. This has included major brands like ALDI, ANZ and Facebook, as well as a number of boutique consultancies and small businesses. After seven years at global communications firms, Naomi started consulting independently in 2016, and has been collaborating with PUSH ever since.
She established SUADA in 2018 to provide influencer marketing and content support to start-ups and small businesses. Naomi is also a regular contributor to StartupSmart – a news website for start-ups and entrepreneurs.
Naomi pursues her passion for Indigenous education with volunteering and studies. She is currently doing a Master of Indigenous Education at Macquarie University and provides pro bono communications support to the Aurora Education Foundation – a not-for-profit helping Indigenous Australians achieve their full academic potential.
E2
Experience Driven Design Consultancy
As an experience driven retail design agency, E2 creates environments that elevate our senses into excitement. They cultivate ideas, emotions and memories that become deeply ingrained within the human psyche. These brief moments of engagement transform into enduring relationships between consumers and the brand.
E2 works to maximise strategic insights in order to create immersive environments for many of Australia's biggest brands across retail, exhibition and museum experiences.
Their work has launched iconic Australian brand R.M. Williams stores around the world and made The Australian Music Vault the most visited museum experience in the country.
E2's driving passion is launching the next generation of consumer interaction. And doing so in as fresh and unexpected way as possible.